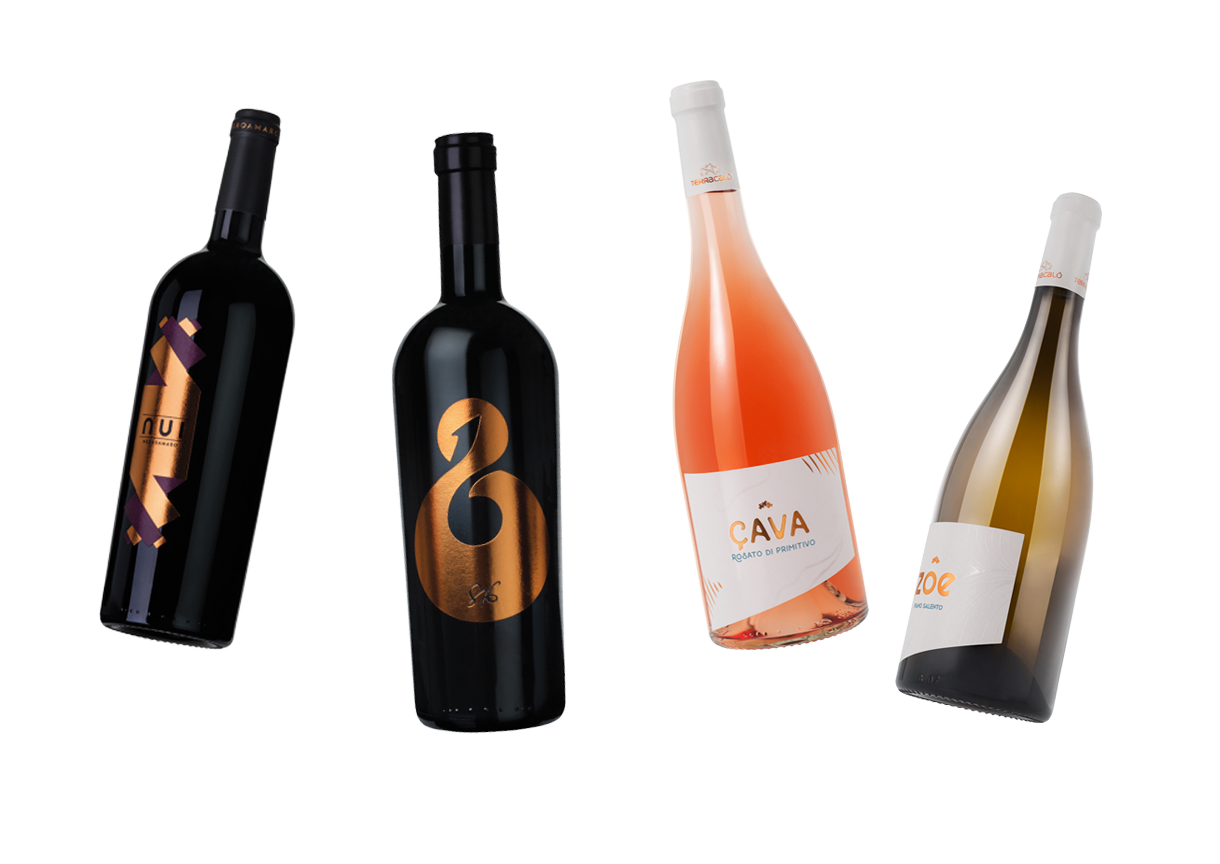 Our family values are the foundation on which our lives are based.
Being brothers has allowed us to share the same memories and visions, together we breathe the perfume of our land and admire its beauty, giving us the harmony to grow and work together.
Our grandparents, Angiulino and Arturo, and our father, passed on to us the love for the land and its products.
The days passed with them in the countryside are indelible in our memory.
We live in a beautiful place, one of the most valuable among national enology:
the valley of the Primitivo, which has the physical, chemical and climatic characteristics to obtain unique world-class products.
Growing up, we have deepened our research, looking also into the wine-food pairing techniques, a fascinating world that never ceases to amaze us.
Our dream is that progress might be able to take us back to a time when hospitality was in the genes and houses were a meeting place for exchanging embraces, food and smiles.
Every day, everything, suggests that this is the right way to pass on the stories of our land.